The moving to Scotland idea isn't going over very well.
So aside from my ex and 2 of my friends, everyone has taken to shitting on my big moving to Scotland idea. What party poopers yall are! Even my psychiatrist asked if I might be bipolar when I mentioned it. WTF? People move over seas all the time. Why shouldn't I? I've hardly really LIVED yet. I've been going through the motions for almost all of my life. You're supposed to live when you're young! Well dammit, I wont be "young" by the time it happens (I'll be 30 or more which is young, but not 20s young) but it can still happen. So :-p
I'm tired of waiting on a guy and my dreams to come true, I'll make my own adventures and fun.
Look what I got with the money Crystal sent me for my B-day: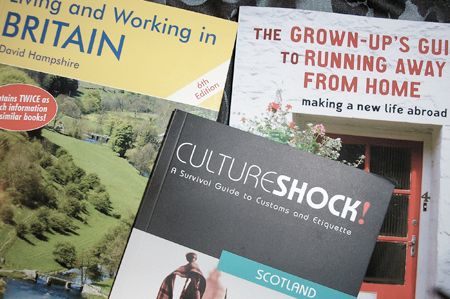 Thank you, Crystal! IT'S GOING TO BE AWESOME.
And I looked up the new point system to UK visas -- and even with me not having my degree yet, I qualify for a tier 1 (professional) visa. Of course I wouldn't move till I had a job offer and saved a lot of money, but still, I totally can. And my kitties will qualify for the PETS program meaning no quarantine -- they can fly over with me. My little Gaelic kitties! And, yes, I'm taking the cats.