Time for the yearly bathing suit shot!
Every year since my weight loss surgery, I've ended up having a bathing suit shot of myself. Time for 2008. And I promise I didn't even photoshop it -- just cropped. Click it to go to the flickr for zoomy goodness.
And then to make myself not over analyze my hips, here's a comparison shot -- they're both me, people: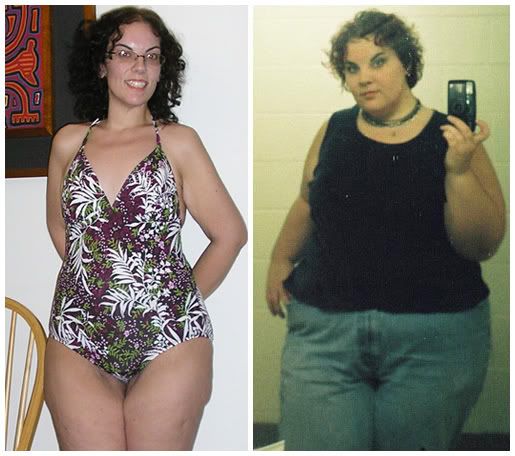 Oh and the stats: 3 years after RNY. Currently 175lbs. Was probably around 340lbs in the "before" shot. Still 5'4". BMI = 30.